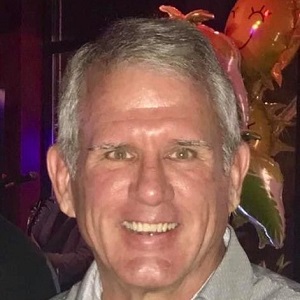 Summertime, Sunshine and Speakers!
Happy Summer! This time of year is always interesting because the warmer months affords us the opportunity to get outside! (Our last Minnesota winter was particularly brutal.) We can recharge our batteries and elevate our moods, whether it's backyard barbecues, quality time in the swimming pool, or simply taking a leisurely walk around one of our beautiful parks. Here at Preferred Speakers, we are all about family — our own as well as our clients and speakers who feel like family! — and Summer gives us those special moments to be present and appreciate those we love.
Best Friends
Speaking of those we love, this summer we experienced a loss of a dear friend, Phil Barber, President of Barber and Associates, a speakers bureau and entertainment agency.  Phil was a highly-respected colleague of Preferred Speakers and Sheila's best friend. While they only met in person once (for an event he produced in Minneapolis), they had a deep friendship that cultivated over a 25 year history. They spoke two or three times a week — every week! — to swap stories of building their respective businesses and share personal stories. It's said, "grief is the price we pay for love".  The heartache of losing such a friend is powerful!  
Stay Present
The passing of our friend Phil reminds us to be mindful of the present moment and stay in a mindset of gratitude. We never know what the future brings, so it is up to us to really make the most of the PRESENT! As we slow down during the dog days of summer, we can take a few extra moments each day to breathe deeply, choice purposefully, and love fully. Spending some quality time in reflection also gives us an opportunity to be intentional about what we want to create as we move into the busier season (school, sports, meetings, and holidays)! We don't need to get swept up in the Oughta-Gotta-Musta race that tires us all out!
Contact Us
We hope you take some time in the sunshine to reflect on your blessings both in business and in your personal life, and if there is anything we can do at  Preferred Speakers  to make your life easier and your events better, let us know! We're here for you.