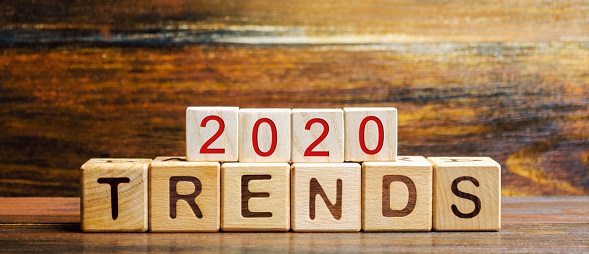 Top 3 Trending Topics in 2020 for Your Next Corporate Event

The year ahead is full of trending topics – from the 2020 Summer Olympic Games and always-controversial presidential election. These milestones and touch points naturally lend themselves to speaker opportunities about lessons learned.

Whether planning a professional development event or searching out a speaker for a corporate meeting, finding the right speaker who can effectively talk about trending topics that are timely and relevant is key.

Today on the blog we're sharing three trending topics to ensure that your next event is something attendees will be talking about for weeks and months to come.
1. 2020 Summer Olympic Games
The Summer Olympics are always a trending topic since they come around only every four years and are the feel-good event of the season. As one of the few events that people of all backgrounds join part in, there is a never-ending list of stories that stem from this short period of grit and inspiration.

As you prepare for your next corporate event, a speaker who competed in the Olympics (whether four years or two decades ago) affords an opportunity to touch on timeless life lessons that apply both inside and outside the meeting room. With a wide array of potential speakers and topics that include the importance of practice and perseverance, leadership and a healthy dose of motivation, this is sure to leave a team renewed and inspired.
2. Presidential Election
No matter what your political leanings, a presidential election is a common and lively topic of conversation and debate. While politics may not seem ideal for a corporate event, elections impact the economy and how business gets done. And this trending topic will never go out of style.

An election expert can speak to the impact of different candidates being elected, as well as implications for a specific business or industry. Like most things in life, there is no right answer when it comes to politics, but it is an area where there is always an opportunity to learn more.
3. Women in business
With more and more women in leadership roles across organizations, the topic of women in business has never been hotter. Speakers with expertise in this area can touch on the historical relevance of women in business, the impact of female leaders, and even, what the future holds for women who aspire to leadership roles.

This topic also provides a natural opportunity to touch on other trending topics in pop culture and our society at large. From maternity leave and life as a working mom to the pay gap and traditional gender roles, there is much opportunity for discussion and innovation in the area of women in business. This is only the beginning.

If you've never worked with a speaker's bureau before, Preferred Speakers would love to help with your event and speaker needs. To learn more about our available speakers, topics and how we work, visit www.preferredspeakers.com/contact.