This month Preferred Speakers partnered with our Global Ag Client to to research the right speaker for their Recognition event. Based on the meeting goals and objectives, they hired Retired Navy Seal and author of Extreme Ownership, Jocko Willik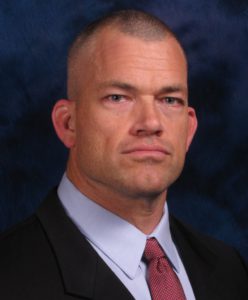 WOW! What a match! Our client reported back "she's heard nothing but great things about his presentation". Another report stated, "his talk has some serious legs! His message and delivery is great for this group."
Jocko very creatively interweaves edge-of-seat SEAL combat stories with practical leadership concepts and principles. His message, combined with his unique delivery, is sure to have a lasting impact on the audience.
Each presentation is customized to meet specific client needs (e.g. addressing a current challenge; highlighting specific areas for growth) and align with the general theme of the event. He truly delivers a memorable and lasting keynote that will inspire people in any organization both professionally and personally to become more effective leaders.
His book titled, Extreme Ownership: How U.S. Navy SEALs Lead and Win recently hit #1 on the New York Best Sellers List. Contact Preferred Speakers to hire Jocko Willink for your event.