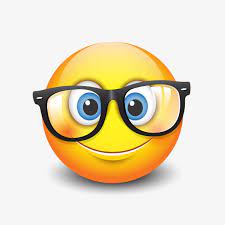 A friend of mine recently attended her high school reunion.
During school, she was a cheerleader and an honors student. Her circle of friends was more like the Olympics symbol: athletes, geniuses, comedians, performing artists and more. At the reunion, she had an epiphany: we all have our strengths but the geniuses are usually the first to have the newest and coolest gadgets, have wit and integrity, and are wicked smart.
The world has been watching them lately. Literally. Just go see a movie, turn on a TV, or search the internet. Their knowledge and implementation of present and future tech and how that impacts business have come to life everywhere we turn. It can be overwhelming to catch up to these geniuses but fear not, Preferred Speakers works with some of the greatest experts that will break it down and teach us a thing or ten! Here are three speakers that are sure to advance your learning with their expertise.
Beth Ziesenis Speaker. Author. Nerd.
Beth Z is everyone's nerdy best friend. She knows all the cool, emerging, and helpful technology solutions (software, apps, gadgets, widgets, and doodads) that will save individuals and organizations time, hassle, and money. And she's pretty darn funny too!
Beth sorts through the digital clutter to discover tech tips, tools, and tricks that solve life's everyday problems. And because we're all so busy and can get squirreled at any given moment, she shares these tips with pizzazz in easy-to-understand short bites.
She's funny, engaging, down-to-earth, entertaining, enlightening, and empowering. She uses special effects, group exercises, and nerdy (but funny!) pictures to create a memorable experience.
Beth tailors her keynotes, breakouts, and hands-on workshops to your group's tech savviness (or lack thereof), size, and stage of adaptation to technology's transformation of their lives and work:
Everything You Need to Know about ChatGPT: The Hottest (and Scariest) Technology of 2023
Our Industry in the Age of AI: A Conversation about Facts, Fears, and the Future
Creating Content With a Click: Hands-On with Generative AI
Discover Your Technology Psychology
Powered Productivity: Super Tech Tools to Get Stuff Done
Tackle Your Technology To-Do List (In 10 Minutes or Less!)
How to be Visible in a Virtual World
Tech Tools for Serious Self Care
Six Super Simple Steps for Online Security
Lights, Smartphone, Action!
There's Always ZOOM for Improvement
Daniel Burrus
Technology Futurist, Business Strategist, Keynote Speaker, AI Speaker / Consultant
Daniel Burrus is considered one of the World's Leading Futurists on Global Trends and Disruptive Innovation. The New York Times has referred to him as one of the top three business gurus in the highest demand as a speaker.
He has delivered over 3,000 keynote speeches worldwide and is a strategic advisor to executives from Fortune 500 companies, helping them to develop game-changing strategies based on his proven methodologies for capitalizing on technology innovations and their future impact. His client list includes Lockheed Martin, Verizon, Microsoft, VISA, Deloitte, Google, Procter & Gamble, KPMG, Honda, FedEx and the U.S. Department of Defense.
He is the author of seven books, including the New York Times and Wall Street Journal bestseller Flash Foresight, and his latest Amazon No. 1 bestseller, The Anticipatory Organization.
Burrus is an innovative entrepreneur who has founded six businesses, four of which were U.S. national leaders in the first year. He is the CEO of Burrus Research, a research and consulting firm that monitors global advancements in technology-driven trends to help clients profit from technological, social and business forces that are converging to create enormous, untapped opportunities.
His accurate predictions date back to the early 1980s where he became the first and only futurist to accurately identify the 20 exponential technologies that would become the driving force of business and economic growth for decades to come. Since then, he has continued to establish a worldwide reputation for his exceptional record of predicting the future of technology-driven change and its direct impact on the business world.
Heather McGowan Fourth Industrial Revolution Strategist
Heather is helping to lay the foundation for the Fourth Industrial Revolution (aka Industry 4.0 and 4IR), the digital revolution that's transforming and disrupting just about every industry across the world (physically, biologically, and digitally) with connectivity, analytics, human-machine interaction, and robotics advancements; and it's doing so at full throttle.
She was the strategic architect of the first undergraduate college focused exclusively on innovation at her alma mater (Jefferson University), now the foundation for navigating the VUCA world with courses in design and propositional thinking, human behavior, business models and science-systems thinking.
4IR is a complex topic, along with the congruence of working, living, and learning; but Heather approaches audiences with clarity using illuminating graphic frameworks, powerful metaphors, digestible and awe-inspiring research analytics, and a dose of humor.
Geek out with Heather on these topics:
The Empathy Advantage: Leading an Empowered Workforce
The Human Value Era
Adaption Advantage: Leading in a Post-pandemic World
Learning: The Real Future of Work
Creating High Performing Teams without Burnout
Leveraging the power of Diversity, Equity, Inclusion and Belonging
Do Not Fear ChatGPT: The Future of Work is Human
The Future Company: Culture and Capacity
Forget pub trivia! Here's some of our favorite Genius Jokes😂
Did you know there's a band called 1023MB? They're not bad, but they haven't had any gigs yet.😂
Why Is beer never served at a math party? Because you can't drink and derive.😂
Two antennas met on a roof, fell in love and got married. The ceremony wasn't much, but the reception was excellent.😂
What's another name for Santa's elves? Subordinate Clauses.😂
I'm reading a book on anti-gravity. I can't put it down.😂
Where does bad light end up? In prism.😂