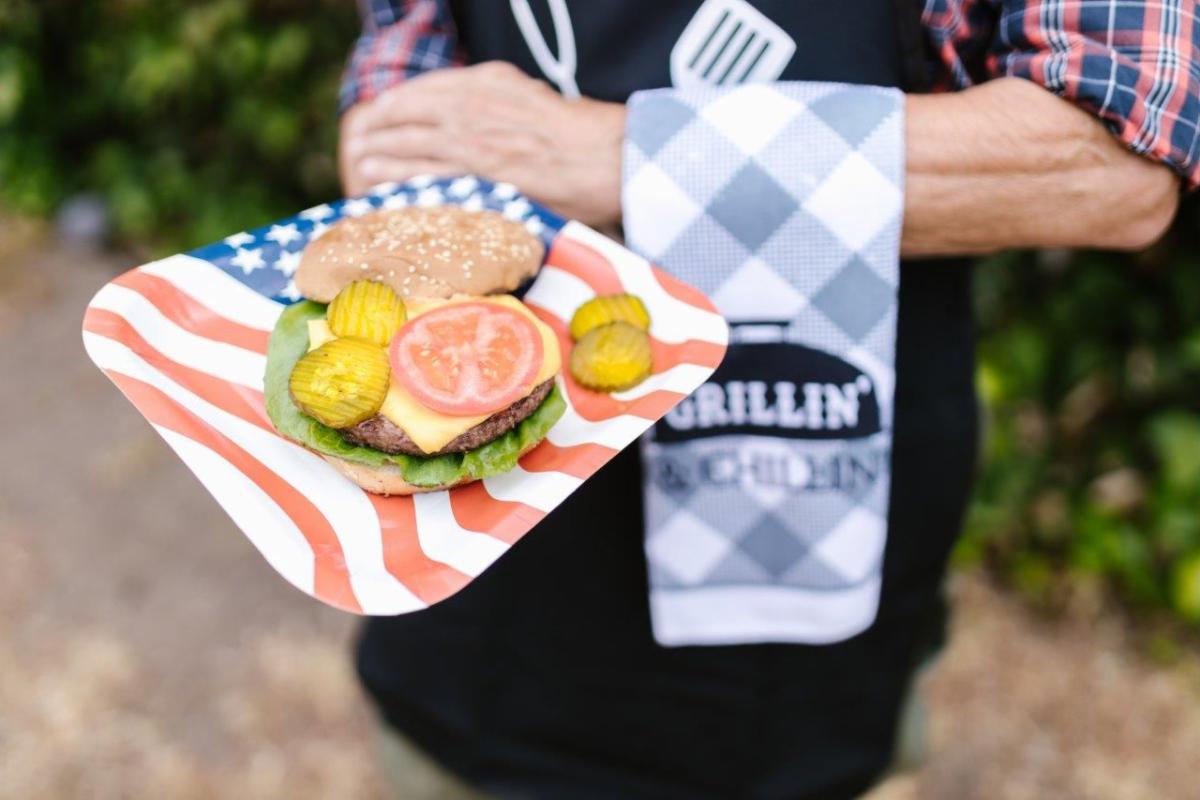 From the wise advice to the playful moments, dads bring so much love and joy to our world. This month, we introduce you to two proud dads who speak from the heart to inspire audiences.
Founder and President, Motivation Works, Inc. Dan and his teenage daughter Maggie have a strong and silly relationship. They have become social media sensations on TikTok and his handle is maggiesdad123. Now that's a cool dad! Their combined energy, creativity, and enthusiastic content resonate strongly with audiences around the world.
In the business world, Dan's company helps leaders and their organizations move confidently through change and transformation to become, achieve, and contribute more. He's delivered thousands of presentations across six continents for audiences including world leaders, Fortune 500 companies, entrepreneurs, educators, and troops on the front lines of battle in Iraq and Afghanistan.
Whether he's speaking to your group or you're watching him on social media, you may just see Dan perform advanced acrobatics, juggling, mountain unicycling, and the flying trapeze, simultaneously sharing tips and strategies for leadership principles and life-enhancement strategies.
Dan is also a writer and content producer. He has authored three books: Success in Action, Off Balance On Purpose, and the recently-released Positive Chaos (about how to transform crisis into clarity and advantage when chaos is impacting people's lives now, anxiety is off the charts, and people feel overwhelmed and stressed out). It's designed to help individuals help themselves and others and focuses on both families and the workforce.
When Manley returned from a grueling climb on El Capitan in 2008 that included a self-rescue of his injured partner and himself, his son (who he affectionately calls Manley version 3.0) was just 8 years old. "Dad, I want to climb a big wall with you. I want to live on the wall with you …"
After Manley v3.0 graduated from high school, the two ventured off onto the climb Manley promised him all those years ago. Yosemite was the destination and their patience and flexibility was tested immediately. Weather made their intended climb impossible so they checked with local experts and found a different wall that should have been more sheltered from the snow and sleet storms approaching (the steep and strenuous West Face route on the Leaning Tower). Manley beams with pride when he recounts their four days and nights of monumental physical and mental effort, and shares that it was his son's unconditional support and quiet courage and confidence that saw them through the journey.
When he shares this story, it's as a metaphor for the business world: Whether you're leading the effort on the edge or supporting the person stepping into the exposure, how you show up can make all the difference.
Manley spent 11 years as a leader at Build-A-Bear Workshop, helping to expand the revolutionary retail concept from 40 stores to more than 400 worldwide. The company's revenue climbed from $55 million to more than $474 million and it was on the Fortune 100 Best Companies to Work For list four years in a row. In the 26 years they have published the list, Fortune and partner Great Place to Work say the biggest nugget they've learned is that "building a culture of trust and transparency is essential to help everyone thrive, especially in rocky economic times."
Manley's book Reaching Your Next Summit: 9 Vertical Lessons for Leading with Impact along with his keynotes and team experiences share concepts that equip and inspire attendees to extend their influence and impact as leaders with these key philosophies:
Keep your commitments
Crazy ideas can make a difference
Be accountable
Anchor your actions
Climb to excellence
Sharpen your focus
Act with courage
Go home to the people who love and need you most with more
Grill up some goodness on July 4th!
July we celebrate Independence Day in the U.S., enjoying both our freedoms and our favorite grilled foods.
We recommend Grilled Flank Steak with Thyme.
This mouthwatering meal is easy to prepare and can be tailored to your (and your dad's) taste by mixing up the honey to soy ratio, using rosemary instead of thyme (or use both!), or grilling sirloin instead of flank steak.
What to use
1 2-pound flank steak (trimmed)
1/2 cup olive oil
1/2 cup soy sauce
1/4 cup honey
4-5 sprigs fresh thyme
3 cloves garlic (minced)
kosher or sea salt (to taste)
freshly ground black pepper (to taste)
How to use it
Put steak into a large, resealable plastic bag. In a bowl, combine all ingredients (except salt and pepper). Pour into bag. Massage then shake/turn bag several times to coat steak well. Refrigerate for 2-24  hours.
Preheat grill until hot/turn broiler to medium-high. Remove steak from marinade and shake off excess. If grilling, place flank steak over hottest part of the grill.
Grill/broil to suit:
Rare: 4 minutes per side (125°F)
Medium rare: 5 minutes per side (135°F)
Medium: 7 minutes per side (145°F)
Remove from heat. Season with salt and pepper. Wait 5 minutes before slicing across grain into strips.
We like to pair this with roasted potatoes, asparagus, or a nice, crisp salad.
Enjoy!