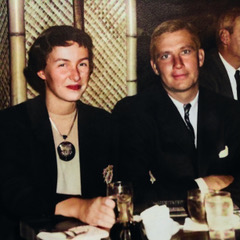 Celebrating Mom & Pop Businesses • Dedicated, Hardworking, Service-oriented
March 29th every year is National Mom & Pop Business Owners Day.
Celebrating Mom & Pop Businesses • Dedicated, Hardworking, Service-oriented
It's the one day a year set aside to celebrate and support small, family-owned businesses and the people who give their blood, sweat, and tears to create successful organizations that service and employ us around the country. But, of course, we advocate celebrating and supporting them all year!
Mom & Pop Businesses:
Bring different and unique products and services to the marketplace
Take personal pride in their operations and often their communities
Have owners who do the heavy lifting and work the long hours without overtime pay, sometimes at the cost of family time
Provide superior customer service
Keep our U.S. economy running
Provide about 70% of all new jobs in the country
Are 27+ million strong!
Support locals themselves (from schools to nonprofits to civic events and beyond)
Are often handed down from one generation to the next
Preferred Speakers is one of these generation-spanning Mom & Pop businesses. I hope you'll get to know us more by reading a bit of our story:
Our company was founded by our dad and mom (Warren and Nancy Burke).
Our dad (the OG of Preferred Speakers) spent much of his life in the entertainment business booking films for indie theater owners; managing moving houses, broadcast properties, and radio stations; putting six radio stations on the air; and launching the first indie television news service (precursor to networks like CNN).
While continuing to raise their six children, Mom joined the meeting and event planning industry, and started Preferred Meetings, sister company to Preferred Speakers. She developed an incredible network of professionals through her service on MPI's (Meeting Professionals International) International Board of Directors, the Independent Meeting Planner's Special Interest Group, and the Member Relations and Awards Committees. She served on the advisory board of the Four Seasons Hotel Corporation at its inception, then began planning the company's internal incentive trips. She also served on the boards of Leading Hotels of the World, Sonesta Hotels and Carey Limousine.
In 1981, they combined their talents, purchased a speaker's bureau created in 1938, and set about growing the catalog of expert presenters and happy clients. Us "kids" played a part to help serve our clients and build Preferred Speakers. These days, my sister Annie is comptroller, Katy is our advisor, and I run the day-to-day operations.
Our parents have both passed on, and we are dedicated to honoring them by being efficient and innovative stewards of Preferred Speakers and our clients' trust.
What can you do to support Mom & Pops on March 29th (and year-round)?
Talk about them because word of mouth (WOM) is some of the best (and sometimes only) advertising small businesses get
Share their social media page
Use #MomPopBusinessOwnersDay to post on social media
Write a thank you note or find another way to let them know you appreciate them
Support them
Give gift cards to invite others to shop there
Be a repeat customer
It's our pleasure to support you!