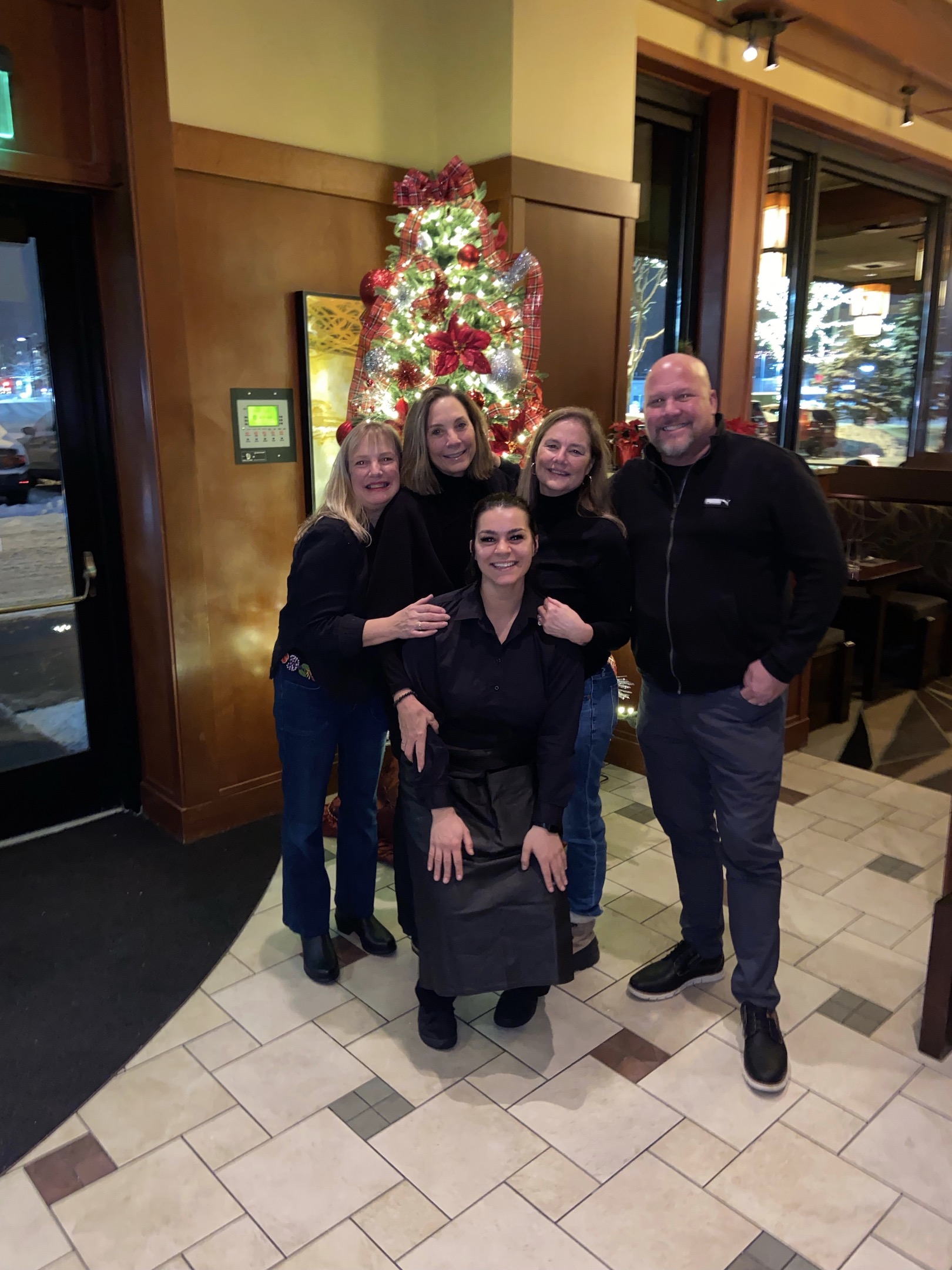 🎶🎶The more you give (The more you'll have)
It's that time of year I treasure
The time for giving
The best part of living🎶🎶
It's not just a song. It's a truism, with similar words spoken/written by many.
But here's the thing. Kindness and generosity shouldn't be a "this time of year" kind of thing, right? This month, we introduce you to two people who are doing incredible things for our world ... this month and every month. They're entrepreneurs, givers, innovators, speakers, inspirers, and world-changers.
In the spirit of giving, we encourage to consider them in your charitable donations this year.
Mick Ebeling, Founder & CEO, Not Impossible
Mick has sparked a movement of pragmatic, inspirational innovation. Fortune Magazine tagged him as one of the Top 50 World's Greatest Leaders. He is a recipient of the Muhammad Ali Humanitarian of the Year Award. And he's listed as one of the world's most influential creative people by The Creativity 50's.
He founded Not Impossible, a multiple award-winning social innovation lab and production company, on the premise that nothing is impossible. His mantra of "commit, then figure it out" allows him to convene a disparate team of hackers, doers, makers, and thinkers to create devices that better the world by bringing accessibility for all. This unconventional approach brought a paraplegic street artist the ability to draw again, 3D-printed arms to Sudanese amputees, a 'voice' to an ALS patient who hadn't spoken in 15 years, and wearables that let deaf and hearing people alike feel music in a "surround body" experience.
He helps organizations push the bar on innovation by sharing emotionally resonating experiences about overcoming seemingly impossible odds.
Wired named him one of the 'Agents of Change.' He's a two-time SXSW Innovation of the Year Award winner, a two-time Tribeca Disruptor Innovation winner, a fellow with The Nantucket Project, and recipient of every major creative and advertising award. And he's available to join your group as a guest speaker to make the inconceivable, the unbelievable, and the impossible, Not Impossible.
Doc Hendley, Founder & President, Wine To Water
Doc is proof that anyone, even a tattooed keg-tapper, can cure what ails the world.
Check out these states:
• Unclean water is the #1 killer of children in the world
• The World Health Organization estimates that 1.1 billion people worldwide lack access to clean water
• In sub-Saharan Africa, 42% of the population lives without yard taps, household connections, or other improvements to sanitize water
• Water borne illnesses kill far more children then HIV/AIDS and Malaria combined
• Every 15 seconds a child dies from unclean water
Doc dreamed up the concept of Wine To Water while bartending and playing music in Raleigh, North Carolina nightclubs. In January of 2004 he held his first fundraiser and by August was living in Darfur, Sudan installing water systems for victims of the government-supported genocide.
Doc was named one of the Top 10 CNN Heroes for 2009 (chosen by a panel of judges including Gen. Colin Powell, Whoopi Goldberg, Ted Turner, and Sir Elton John).
"His passion comes through and hits you like nothing you've ever experienced in your lifetime. It's not just the way he interacts with the audience, a sort of down home person that you seem to already know even though you don't, but it's the message about improving who we are as people each and every day, and helping those who have difficulty helping themselves because of places they live in or the circumstances of their country."
- Rich Henning, United Water, 2011 North American Managers Conference
Give with a happy heart. Find and support a charity that aligns with your passions this holiday season.
Charity Navigator's comprehensive ratings shine a light on the cost-effectiveness and overall health of a charity's programs, including measures of stability, efficiency, and sustainability.
We wish you a wonderful holiday season, full of celebrations that bring enough joy and happiness to last you through the year.
And if your heart aches this time of year, please remember:
9-8-8
Help is available. 24 hours a day. 7 days a week.
From Our Happy Hearts to You ...
Preferred Speakers is proud to be a family-owned business. Pictured here celebrating together: Annie, Katy (alum), Sheila & Patrick (alum). Not pictured: Tommy and Jimmy (also alums).