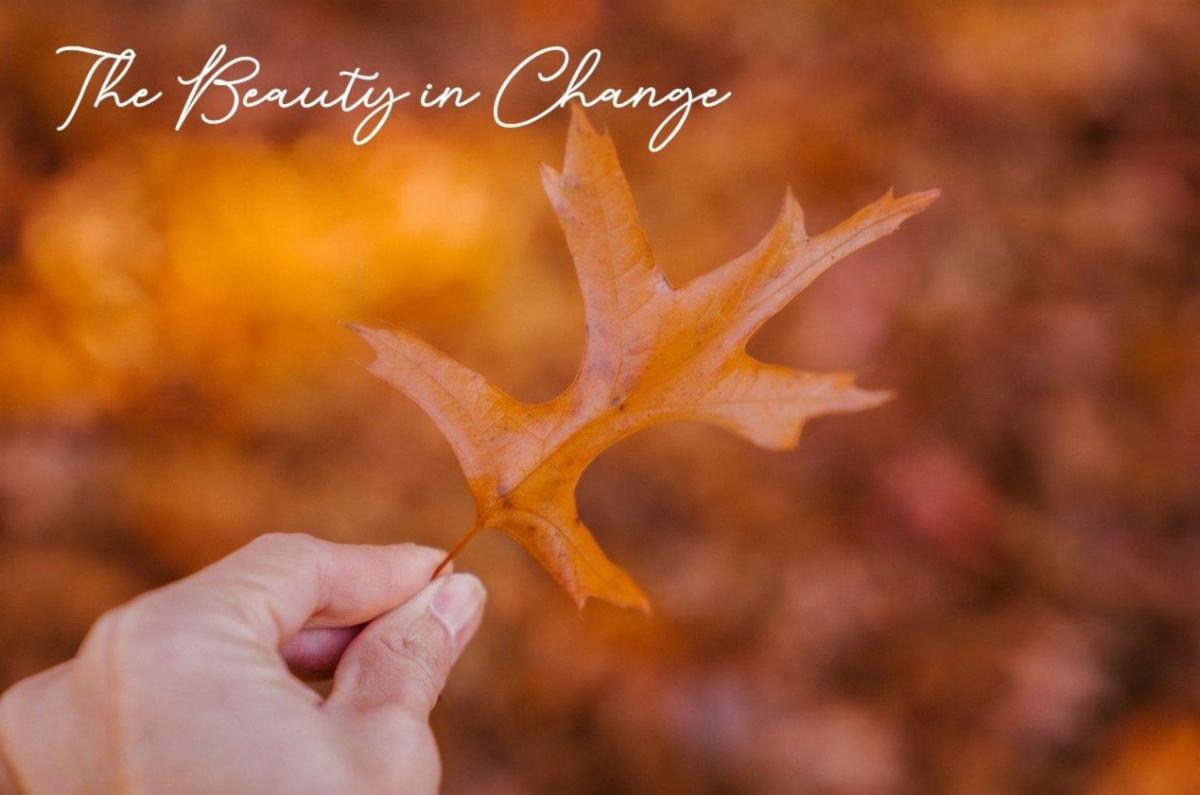 September is a month many of us experience change:
Summer turns to fall
Kids return to school
Activity levels (with changing temperature)
Wardrobes
A move from one fiscal year to the next
But change isn't limited to just one month. It's really a daily occurrence often involving career, mergers, marriage, a move, health, retirement, and so much more. Many of us have never experienced change as significant as that with which the COVID-19 pandemic brought. Transitions can be good, challenging, or neutral, but they always involve a need to adapt. They are often accompanied by feelings of anxiety, excitement, fear, opportunity, or concern about the impact of decision-making. In the working world, change is essential. Change can encourage innovation and skills development, increase opportunities, and help maintain the leading edge in your marketplace. Many say change is inevitable; and necessary for growth and improvement. Change is sometimes scary. But it doesn't have to be. It just needs to be managed successfully. Let one of our change experts guide the way. Here are two of our most popular:
Kim Keprios, M.A Certified Executive, Life & Wellbeing Coach/Retreat Facilitator
The heart of Kim's work begins at home. She grew up with an older brother with disabilities in a time when being different meant being excluded. That experience fueled her passion for recognizing the value and dignity of each unique human.
She went on to serve as CEO of The Arc Greater Twin Cities (an organization dedicated to people with disabilities) for 32 years, then as interim executive director of Wilderness Inquiry (connecting people of all ages, backgrounds, and abilities with the outdoors). And now, she partners with women to explore, stretch, and support each other as they navigate meaningful and transformative experiences.
You'll find Kim warm, enthusiastic, diligent, non-judgmental, and a good listener; and her group interactions thoughtfully and sensitively constructed and facilitated with tools to evaluate where you've been and explore future accomplishments.
We can arrange for Kim to come speak to your group, or you can sign up for one of her upcoming impactful, memorable, and fun retreats:
**************************************************
Dr. Michelle holds a PhD in Psychology. She also holds the key to performance-boosting change. This phenomenal motivational powerhouse brings the psychology of change to audiences in an uplifting, game-changing, revenue-building, actionable, and even humorous style. 
She's got science-based, easy to apply strategies to give leaders the confidence to lead teams through rapid and substantial change including C.H.A.N.G.E., E.N.G.A.G.E., and the 20% Rule for helping others safely stretch beyond their comfort zones.
Dr. Michelle's topics include:
How to Thrive Through Change with Confidence
How to Change Your Mindset, Your Confidence, and Your Life
2 Second Decisions: Achieve Breakthrough Performance
How to Lead From Burnout to Resilience
Outstanding Leadership in the New Normal
Her latest book, Two Second Decisions is helping people to master time management and power through decision making in turbulent times.