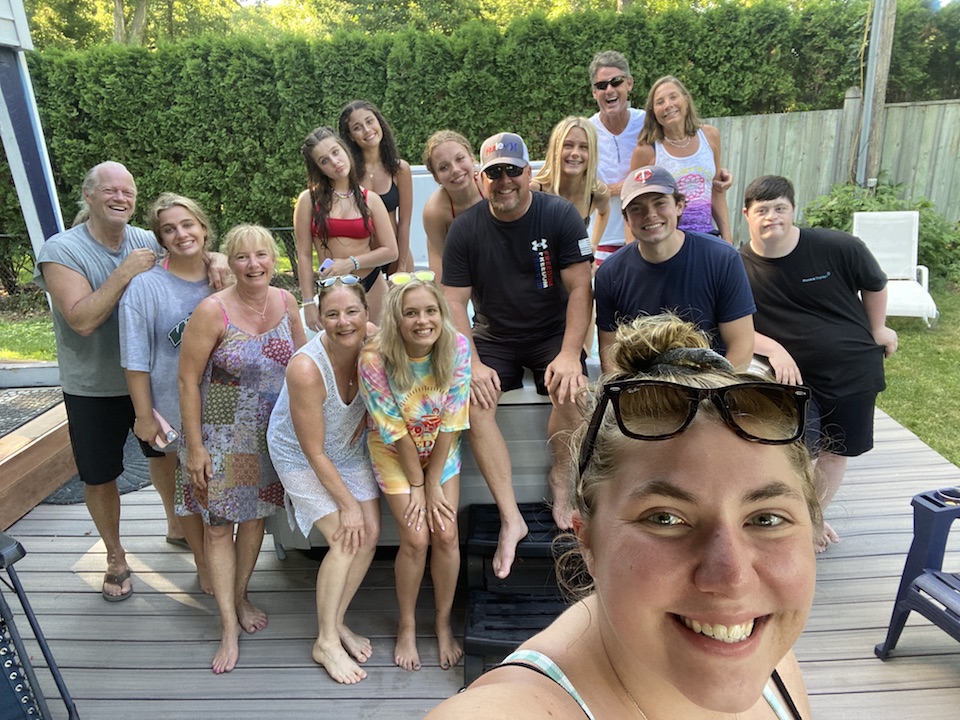 ☀️🎶🌸Ahhh, summertime.☀️🎶🌸
Time for strawberry picking, family travel, fireworks, BBQs, and preparing for fall conference season. Summertime has been the subject of many great tunes through the years.
🎶Perfect song on the radio
Sing along 'cause it's one we know
It's a smile, it's a kiss
It's a sip of wine, it's summertime
Sweet summertime🎶
– Kenny Chesney
🎶Summer summer summertime
Time to sit back and unwind🎶
- DJ Jazzy Jeff & the Fresh Prince
🎶In the summertime, when the weather is hot
You can stretch right up and touch the sky
When the weather's right, you got women
You got women on your mind🎶
- Mungo Jerry
We've got a specific woman on our minds this summer.  She's powerful. Successful. A firecracker.
Annie Meehan
Annie motivates, inspires, and teaches your group to rewrite their excuses into successful accomplishments and to recognize the power of words in the customer/employee experience. And finally: To take action. Her sessions include:
• Be the Exception: 7 Steps to Transformation
• Exceptional Leadership: Leading a Life of Impact
• Exceptional Goal Setting: The Ride of a Lifetime
• Exceptional Wellness: The 5 Keys to a Wellness Lifestyle
• Pineapple Principle, her latest book: A Sweet Journey to Empowerment
And, of course, her topics can be combined and tailored to your audience.
Don't just take our word for it.  Recently, Annie spoke for a client and we received this feedback about her presentation:
Annie's keynote scored a 4.92 out of 5! From participants:

What did you like?

• I like how Annie broke down health into 7 levels and asked the audience to rate themselves

• I loved this presentation; I gained too many ideas to list here

• Best speaker of the whole show

• Loved all of the topics - be healthy!

• Very useful mindset tools, super engaging and entertaining session

• She was so motivational and inspiring

• Awesome!

What could she improve?

• Nothing; she was great!

• She was phenomenal

• Love a speaker who doesn't read notes; she was excellent

• Could even be 30 minutes longer

All of us at Preferred Speakers are having a sweet summertime and hope you are too.

But we're never too busy to help you plan your fall conferences! Give us a call 1-612-929-2277 or e

mail us at

info@preferredspeakers.com.