A 2023 Internal Events Trends
Has your organization changed operationally since the pandemic? If so, you're not alone. The Amex 2023 Global Meetings and Events Forecast revealed that about half of all organizations have adopted a hybrid or remote work model; and that has led to a renewed focus on internal meetings and events to keep employees engaged, energized, motivated, understood, and well … entertained.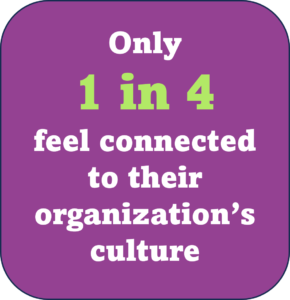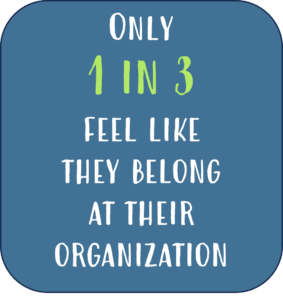 A different study (by Workhuman and Gallup) found that employees are drifting from their organizations (they're not leaving, but feeling disconnected and no sense of belonging).
We know that planners are increasingly being called on to create meetings and events that promote the organization's culture, make employees feel supported, and both attract and retain the right people. And we know that -- while meeting budgets have taken a huge hit recently -- the cost of losing employees ranges between half to two times their salary.
So we're here to help. And we're introducing you to two speakers this month who bring the best TO your people and OUT OF your people on any platform: live, virtual, and hybrid.
Jeff Civillico, Triple Threat:Speaker | Emcee | Entertainer
From a 10-year-old kid doing shows in the kitchen for his "Gram" to becoming a three-time "Best of Las Vegas" winner, Jeff Civillico has always had a heart to connect with people. He wants to make you laugh, make you smile, make you cheer, and wants you to leave a little lighter and brighter, taking a ripple of happiness with you as you go. That's probably the reason he became the youngest producer/ headliner in Las Vegas and was named Vegas' "Entertainer of the Year."
Jeff believes we all put positive ripples out into the world that expand well beyond our knowledge and awareness. And he's on a mission to help you see that too! As one of the busiest speakers on the circuit today, his message and approach are clearly resonating. He recently received the Council of Peers Award for Excellence (CPAE) from the National Speakers Association and was inducted into the Speaker Hall of Fame.
This triple threat gives you triple the opportunity to bring him to your group:
As a speaker: Work That Matters is a customized keynote that's an interactive, entertainment-based experience highlighting the inherent value of the individual – personally and professionally – within a team/organization
As an emcee: Jeff knows how to interact with executives, speakers, celebrities, tech teams, and meeting professionals; he'll pepper entertainment throughout your meeting or awards show to keep attendees engaged and entertained
As an entertainer: Comedy in Action is a show that's a blend of physical comedy, action-packed stunts, and world-class juggling/balancing with friendly audience interaction and insane amounts of energy!
Ben Whiting, Magician & Mind-reader | Leadership Developer | Corporate Entertainer
Ben is an engaging keynote speaker who creates an atmosphere where the impossible becomes possible and where human connection has no limits.
Since people tend to shut down when the task ahead seems impossible, Ben combines his background in leadership development and corporate entertainment to help organizations create cultures that can achieve the impossible (while having A LOT of fun).
"No matter the problem, your people are a part of the solution." All you need to do is provide the tools they need and you'll Create A Limitless Culture™.
He's brought the fun (and positive message) to organizations like Oprah's HARPO Studios, Facebook, Crystal Cruises, Apple, Google, American Express, and Amazon with topics that include:
Creating a Limitless Culture™: Instantly increase productivity through better communication, reduce drama with quality relationships in the workplace
Communication Skills for Connection and Influence: Learn the principles of engagement, how to use your voice, Body Language 101, and storytelling
Creating a Feedback Culture: Incorporate supportive feedback into everyday conversations, creating a culture of growth and collaboration (active listening and what to avoid for effective feedback)
Thriving Amidst Constant Change: Tips to identify and manage the 5 most common reactions to change, adapt effectively to ever-changing conditions, and view change as a catalyst for successful growth (not a roadblock)
Consider us an extension of your internal team. We'll find you an impactful speaker who keeps you on trend and on brand.