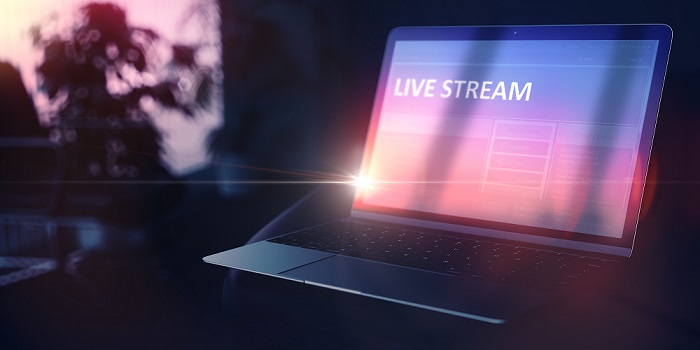 A Guide to Speakers 'Going Virtual'
While times like these are not without their challenges, it's inspiring to see how people step up and support one another. Customers flocking to favorite restaurants for takeout, wine and beer to help them weather this storm. Others purchasing gift certificates to provide much-needed cash flow in a time of uncertainty. And so much sharing and community.
In the event and speaker space, this is happening too. Events and engagements might look different right now, but the need for inspiration and connection is more important than ever. And speakers see this and want to do something. That something is sharing their gift, their voice with those who need to hear it.
Consider this your resource guide for speakers 'going virtual.' Whether planning an event for nine months from now, looking for a way to engage and inspire your employees today, or just in need of reassurance in a moment of hard, these speakers hear you and have it covered.
Patrick Lencioni
is offering a free webinar for anyone who provides consulting or coaching to internal or external clients around leadership, teamwork or anything related to organizational health.
Dr. Jo Lichten
is here to help with a daily "Health & Sanity" call at 12 p.m. CT/1 p.m. ET. This is your chance to take a break from the day and join this 20-minute opportunity for self-care. The goal? Sharing steps you can do now to feel better and more in control.
Adrian Gostick
and
Chester Elton
recently hosted a webinar on how to love and lead your customers, employees and family in times of crisis. As co-authors of "Leading with Gratitude," they understand the importance of ensuring employees (and all stakeholders for that matter) feel safe and appreciated.
David McNally
knows from personal experience that if you've seen one crisis, you haven't seen them all. Every crisis is different, but the tools for handling them can be remarkably similar. Following a debilitating experience with radiation and chemotherapy, he gained the tools necessary to stay emotionally centered and stable in turbulent times. Hear about his journey first-hand in his new book, "Mark Of An Eagle." Listen to chapter five here:
https://lnkd.in/eth8vjQ
Andrew Busch
is a former host for CNBC and chief market intelligence officer for the U.S. government. He is used to digesting the 24/7 news flow from a crisis and providing actionable insights in real-time. At the beginning of April, he predicted a targeted end to the shutdown of May 1. Andrew customizes economic and governmental policy presentations around specific industries or geographic areas to help make sense of the current events, like COVID-19, the state of the economy and insights on what's to come. And that's the burning question… WHAT HAPPENS NEXT?
Marcus Buckingham
is the most inspirational data geek you'll ever meet. And he'll tell you that work can't stop… it just looks different right now. Learn more about leading from your strengths and
plan your virtual event
.
Who better to share on the topic of overcoming adversity than Paralympians,
Amy Purdy
and
Melissa Stockwell
. While adversity looks different for everyone, there are two options today: 1) Give up and accept what's happening or 2) Push through and achieve more.
Jay Baer
is an expert on virtual execution, having delivered more than 100 virtual presentations as a keynote speaker, emcee and host. He even has an entire department that does nothing but produce virtual events and consult with companies and organizations on how to do them well. That's timely.
While the world, work, home and life look different than they did a few months ago, there is much opportunity. This is not a time to stop and wait for 'normal,' but to move forward with purpose and intention. As you pivot and plan for the future, consider how these speakers might inspire what and where you go next.
Learn more
about virtual events, free services and support, and opportunities for daily inspiration.